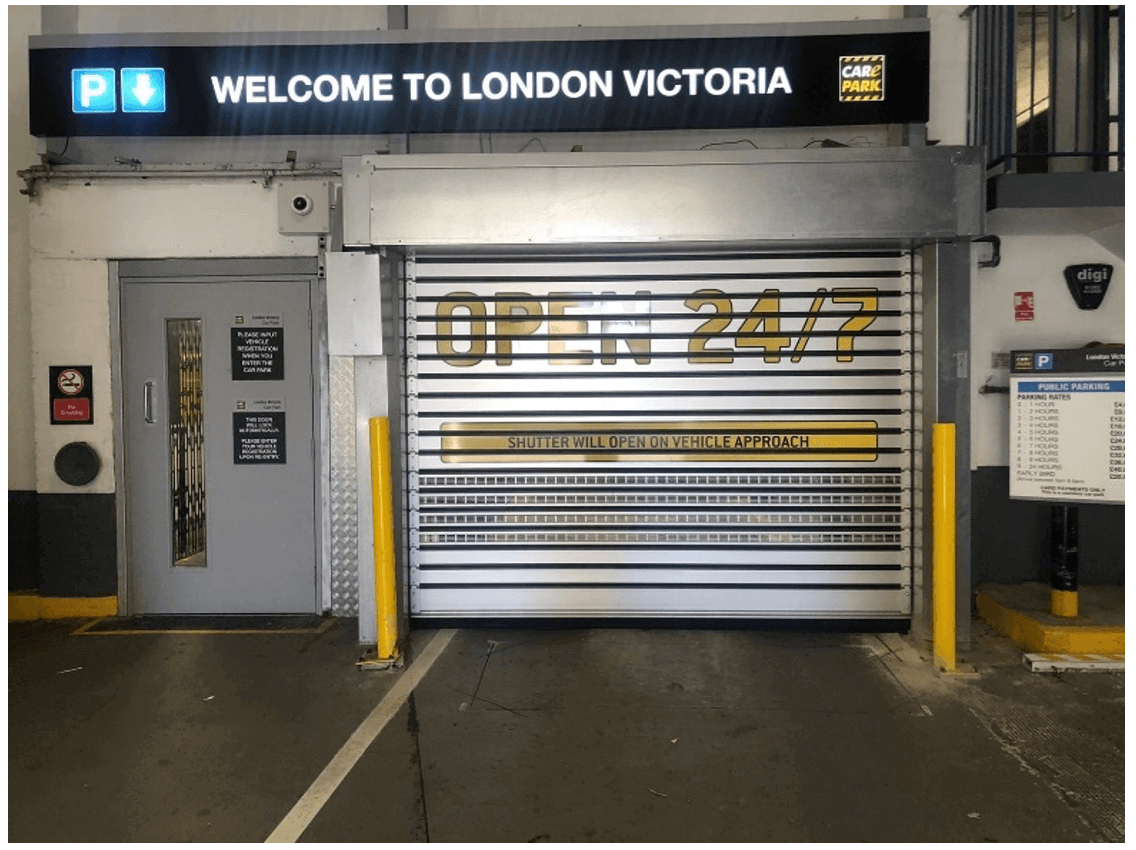 LONDON VICTORIA STATION PARKING
Our London Victoria Car Park is located above Victoria Coach Station on Buckingham Palace road. This fantastic parking spot is situated within easy walking distance of the attractions of Victoria, Belgravia and Westminster. This manned victoria station car park is available 24 hours a day, 7 days a week and provides 200 parking spaces, the entrance to the car park is on Semley Place. The London Victoria car park is only a 15-minute walk away from the amazing Buckingham Palace and Westminster Cathedral and only 5 minutes from Victoria Train station and Sloane Square London Underground station. The secure barrier system at our Victoria Station car park ensures the safety of your car at all times, as well as our CCTV cameras throughout the premises, make us the ideal place to park your car when visiting any of the following;
LOCATED NEAR
Apollo Victoria Theatre
Victoria Palace Theatre
Royal Court Theatre
Cadogan Hall
Eccleston Yards
Belgravia
Buckingham Palace
Westminster Cathedral
RHS Chelsea Flower Showgrounds
PRE BOOK BELOW
Why Park With Care Park At London Victoria Station Car Park?
24-hour access and manned security
Safe entry and exit barriers including Shutters
ANPR cameras and CCTV
Accessible for wheelchair users
Cashless payments
What Can I Do Around London Victoria Station Car Park?
There are many things that you can do when you have parked your car at our Victoria Station car park. You could walk all around the city or get ready to make use of the tube, as there are many places to go once you have arrived in the heart of London. Buckingham Palace, Trafalgar Square, the Big Ben and Westminster Abbey are all within walking distance or go further afield on the tube. No matter what you want to do when you're in London, our parking near Victoria Station is the best place to start your day or evening.
Book your parking
| | Park Until | Price | |
| --- | --- | --- | --- |
| 0-1 hours | 05:54 - 09/12/2023 | £5.00 | |
| 1-2 hours | 06:54 - 09/12/2023 | £10.00 | |
| 2-3 hours | 07:54 - 09/12/2023 | £15.00 | |
| 3-4 hours | 08:54 - 09/12/2023 | £20.00 | |
| 4-5 hours | 09:54 - 09/12/2023 | £25.00 | |
| 5-6 hours | 10:54 - 09/12/2023 | £30.00 | |
| 6-7 hours | 11:54 - 09/12/2023 | £35.00 | |
| 24 hours | 04:54 - 10/12/2023 | £40.00 | |
| Early Bird (arrival 5am-8am) | 04:54 - 10/12/2023 | £22.00 | |
Want More Information About Our Parking Near Victoria Station?
If you would like more information about our Victoria Station parking, feel free to get in touch via our contact form today!
What Can I Do In Westminster?
With our Victoria Station parking only a few minutes away from Westminster, you can quickly and easily get to one of London's most iconic areas. Head to the world-famous Buckingham Palace which was built in 1703, then take yourself to the Queen's gallery before having a stroll around the fantastic parks within the area. Westminster and the surrounding area is also full of fantastic restaurants for you to enjoy. You have to visit this iconic building once you have safely parked your car at Semley Place car park.
Things To Do Near Victoria Station Car Park?
Other than the wonderful Buckingham Palace, there are many things around Victoria Station parking. If you don't mind taking a short 25 minute walk through the beautiful city, visit the amazing Westminster Abbey. If you want something more local to the Victoria Station car park, there are plenty of theatres to see some phenomenal plays or, have a spa day at the fantastic Bath House which is only 4 minutes away from our Victoria station parking.
Things To Do In Chelsea?
Chelsea is only a 25-minute walk from your vehicle at Victoria Station's car park. If you are looking to spend a weekend away, there is no better place than Chelsea. For those football fanatics, visit one of London's biggest football stadiums, Stamford Bridge. If you are looking for something a little different, take yourself to the Bluebird cafe, a favourite spot for the Made In Chelsea cast. There are plenty of fantastic places to eat and drink in Chelsea, so make the most of it for the weekend before heading back to Semley Place car park.
LONDON VICTORIA STATION PARKING
London Victoria Coach Station, Semley Place, London, SW1W 9QL
DIRECTIONS